The Stanford Park Journal
Notable destinations, events, and happenings in Menlo Park, Palo Alto, Silicon Valley, and the Bay Area.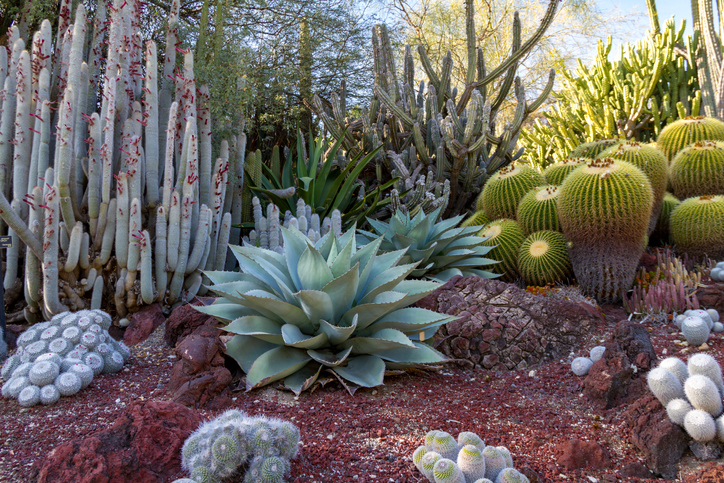 The Charming Cacti of Stanford University
September 2, 2021
If you're anything like us, you've probably spent much of your life thinking of the cactus as a more or less plain stump uncongenial to sitting. And while it's undeniably true that you should never confuse a succulent with a settee, these desert plants are anything but plain.
At the Arizona Cactus Garden, located on the nearby campus of Stanford University, you can explore a marvelous variety of cacti and succulents, some of which have been imported from far-flung corners of the world. The approximately 500 specimens in 58 beds are divided into two main categories: Eastern Hemisphere and Western Hemisphere. The Eastern Hemisphere plants include jade plants, aloes, and various succulents native to Africa, Asia, and Europe. The Western Hemisphere plants comprise cacti from regions spanning the Americas. The Arizona Garden is free and open to the public every day. One visit and you'll never think of these prickly plants quite the same way again.
Read More
Distinctly California© | Proudly Independent