The Stanford Park Journal
Notable destinations, events, and happenings in Menlo Park, Palo Alto, Silicon Valley, and the Bay Area.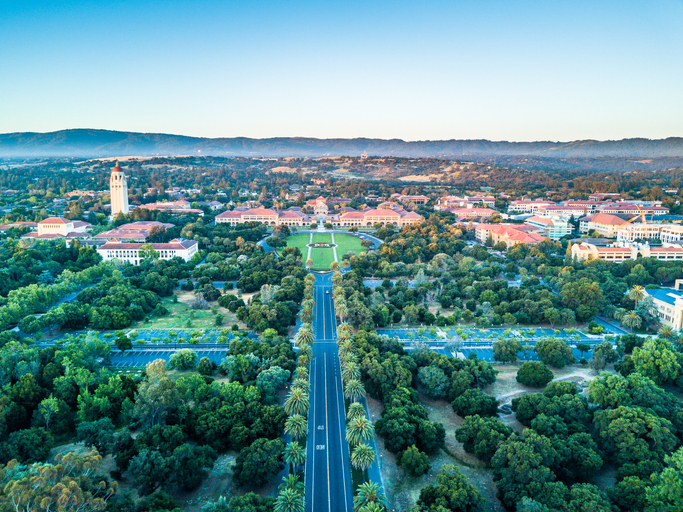 Take A Virtual Tour of Stanford University
October 7, 2020
At Stanford Park Hotel, we're fortunate to be right next door to the top-tier university that shares our namesake. As one of the finest institutions of higher learning in the world, Stanford University not only attracts some of the greatest minds to study in its storied halls; it also provides visitors countless opportunities for intellectual and cultural enrichment.
Free guided tours of the campus are available every day at 11:30 and 3:30 during the academic year, but you can easily take a 360° guided video tour of the Stanford University campus online. During your virtual campus walk amid the exquisite Romanesque architecture and lush greenery, marvel at the dazzling Byzantine designs that adorn the interior of Stanford Memorial Church, or ascend 285 feet to the top of Hoover Tower, where the panoramic view stretches all the way to the San Francisco skyline on a clear, sunny day. Art lovers will be delighted by the two dozen galleries at the Cantor Center for Visual Arts, which features major works from antiquity to today, and the Rodin Sculpture Garden will instantly transport you to Paris with iconic sculptures like The Thinker and The Kiss.
Read More
Distinctly California© | Proudly Independent